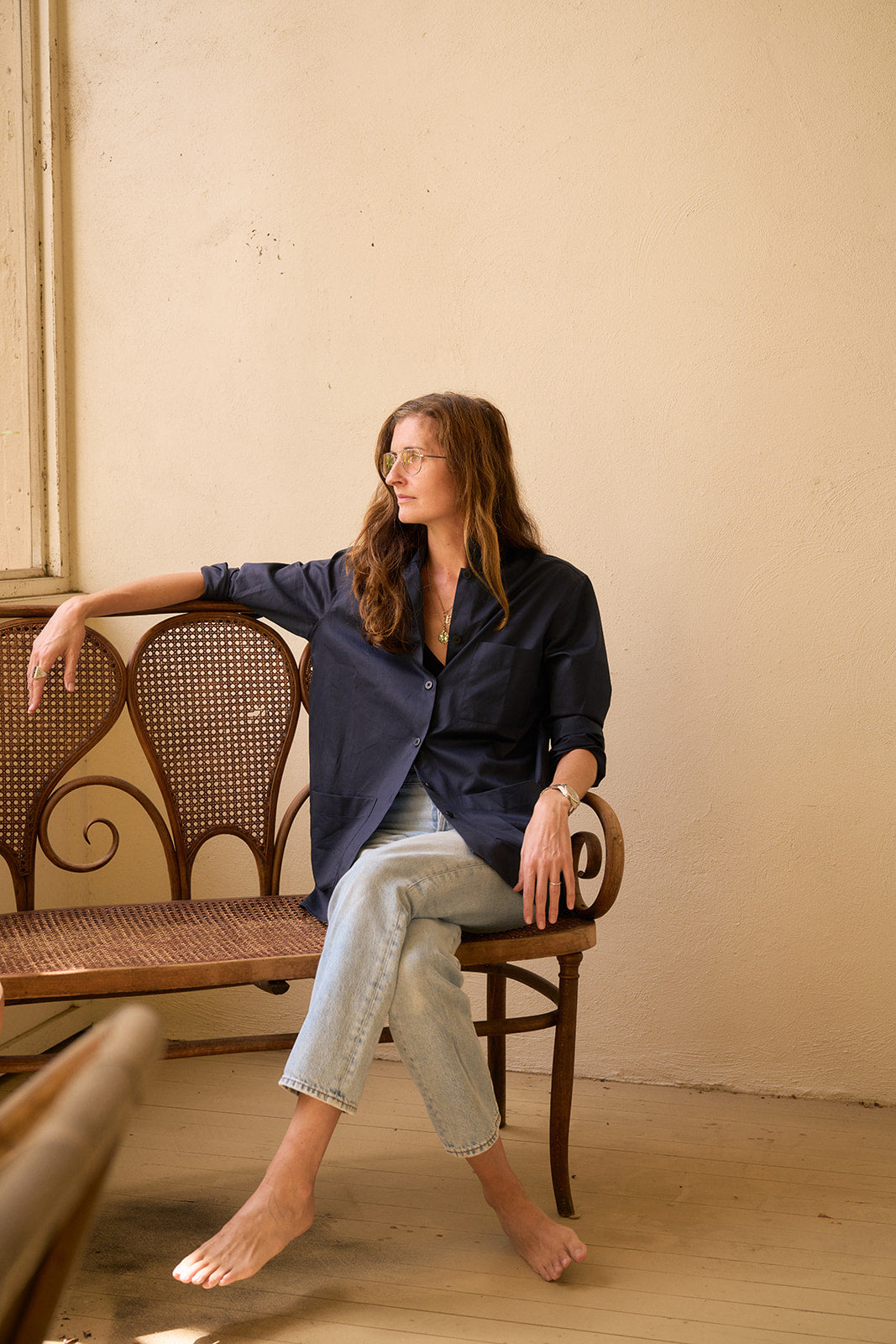 E.M Reitz is the culmination of my 20 plus years working in clothing design.
After two decades of designing for others, I was ready for the opportunity to express my own personal vision of what a woman's wardrobe could be.

The collection is elevated but approachable, made for women that are confident and cool, not showy. The styles aren't frilly or overtly feminine, but not boxy or androgynous, either; they are timeless and classic - for a woman who knows how to dress simply and stylishly.

I draw my inspiration from the creative women that surround me - some friends, some aquaintances, and some I only see in passing, from a distance. They are the women I imagine when I'm draping.
I am producing this line in the heart of the New York City Garment District - the same place where I got my start in the industry.
These clothes can take you from the playground to your favorite restaurant, and everywhere in between. They are well-made pieces meant to be worn, loved, and lived in.


- Erin Marie Reitz, Founder